''One Love, One Drum, Drumming for Inclusion''
March of 2021 was the month where it all started for the project ''One Love, One Drum, Drumming for Inclusion'', an European Project under Erasmus+ programme, in specific, the KA227 – Partnerships for Creativity (Youth Education). This project was born within the International community of BATALA MUNDO which promote cultural diversity and inclusion. Three of its members will be part of the consortium driving the project: Batala Paris, Batala Atenas and Batala Braga.
The "One Love One Drum: Drumming for Inclusion" project is a cutting-edge project, aligned with the priorities of Key Action 2 of the Erasmus + Youth in Action Program. Its main objective is to produce a pedagogical tool that should become a powerful educational tool in the area of non-formal education, for the social inclusion of groups of young people marginalized and / or excluded from society using percussion and rhythm as one of the tools which are already used regularly by the partner organizations that belong to the cultural worldwide movement BATALA MUNDO.
To reinforce and enable the Batalá Mundo network, through the training of its leaders and the digital transformation of its contents, operational structure and online management / collaboration, given the COVID-19 scenario,
Creation of an educational tool in digital format for youth workers, cultural agents and organizations to include in their local action for the use of percussion as a method to promote inclusion.
Lesson #5 - nova republica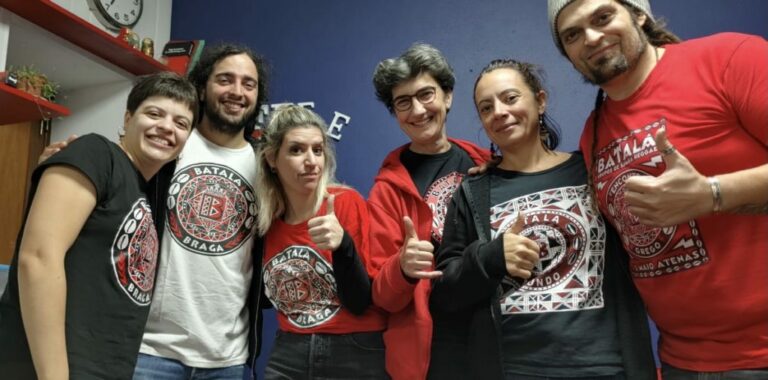 28-30 november 2021 : 2nd meeting in Braga (Portugal)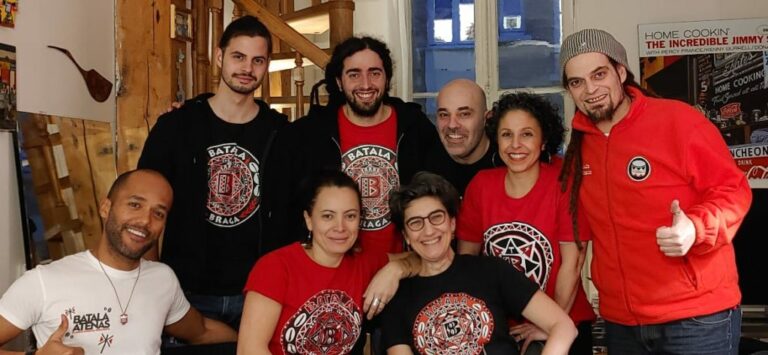 March 2022 : 3rd meeting in Paris (France)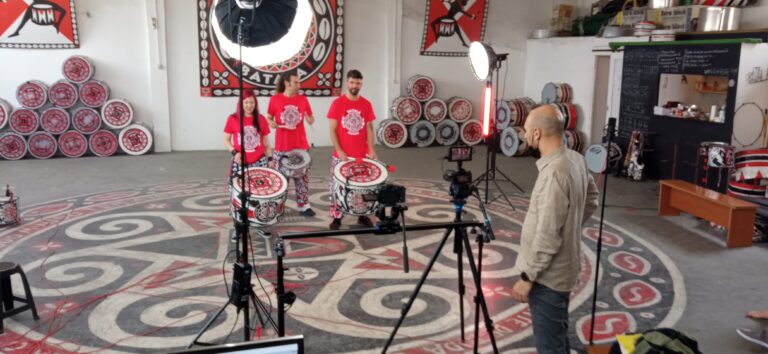 June 2022 : Shooting video in Athenes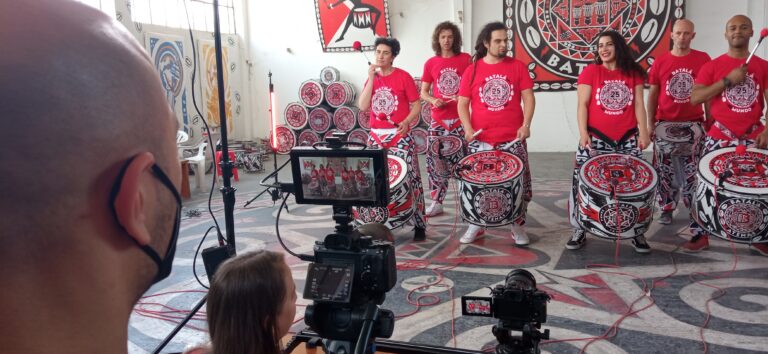 June 2022 : Shooting video in Athenes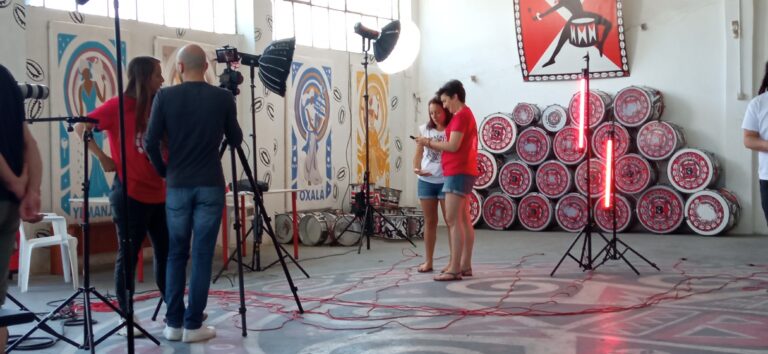 June 2022 : Shooting video in Athenes