In 1997, Bahian percussionist Giba Gonçalves created the first chapter in Paris of what has become Batala Mundo, a worldwide project promoting and sharing Afro-Brazilian percussion specifically samba-reggae which originates from Salvador da Bahia, Brazil.
Over 1500 percussionists share costumes, instruments and choreography and play compositions created by Giba.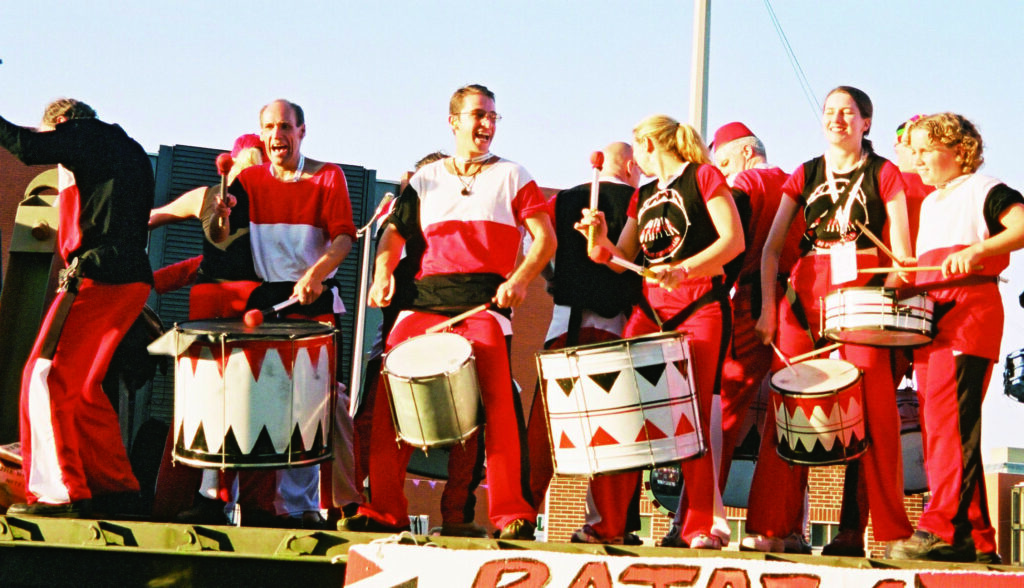 Each year, Batala bands join together learn new pieces, exchange knowledge and celebrate! Batala's participation in events globally, Brazilian Carnival, Lavagem do Bonfim, Notting Hill Carnival and many more.
Not a Band like others....
The Batala Project is not just a musical project, the ethos is that of inclusion, equality and joining together to make music and enrich members lives and communities. Including giving back to the original community in Brazil. The people who make the instruments, drums, straps, paint the skins, sew costumes, make the belts and the baquetas, and prints our fabric are all based in Salvador and without them Batala would not be what it is.
To learn more in details about the different steps of our history, watch this interview of Giba Gonçalves (Batala's creator). The interview is divided in 3 parts.